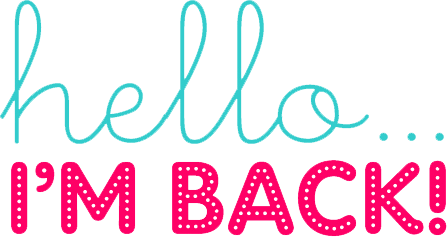 I've been MIA for a loooooooooong time! Did you miss me? I took a break from this blog (and almost all crafting all together) for personal reasons, family reasons, me reasons... You know how that goes. I'm excited to say that I'm back.
I'm different.
I've changed.
I'm morphing into a new stage of life.
It's summer break from school and next year all my kiddos will be in school all day.
All.
Day.
I'm leaving the taking-care-of-babies stage behind. I'm growing up (which is different from being mature - that, I will never be.)
I still love to craft. That will never change.
With all my other changes in my life, this blog is going to change.
This blog will change and take on a new name and that name shall be:

I'm still the Jane that was a 2-time Artisan Winner.
I'm still the Jane that loves Stampin' Up!.
I'm still the Jane with 3 amazing boys and an extremely supportive husband.
I'm still me. I'm just enhancing myself now.
I want to craft with more than just Stampin' Up!. I want to take web design classes (up to this point, I'm self-taught.) I want to reach more avenues of the crafting world.
You feel me?
Good. Now make sure you follow all of my new pages and places on social media.
I love you!